This is a follow-on post from the Travertine Kitchen floor that I wrote about recently, you may recall the customer from East Byfleetalso asked me to clean the stains from the hearth of their Natural Stone Fireplace as well.
Stone Fireplace Hearth Stain Removal
The fireplace was suffering from general dirt build-up as well as bad rust and oil stains. I treated the rust stains using Tile Doctor Rust Remover which is a specialist product developed by Tile Doctor especially for the removal of rust marks from stone. Then to deal with the oil stains I applied a solution of Tile Doctor Pro Clean alkaline cleaner combined 50/50 with Tile Doctor NanoTech HBU to give the solution extra strength.
While this improved the condition of the stone and removed the un-sightly stains more work was required so I continued the cleaning process with the application of a Coarse 30 grit pad fitted to my hand machine. This proved effective, so I then refined the surface further using a series of fine grit pads before sealing the fireplace with Tile Doctor Ultra Seal, another of our impregnating sealers.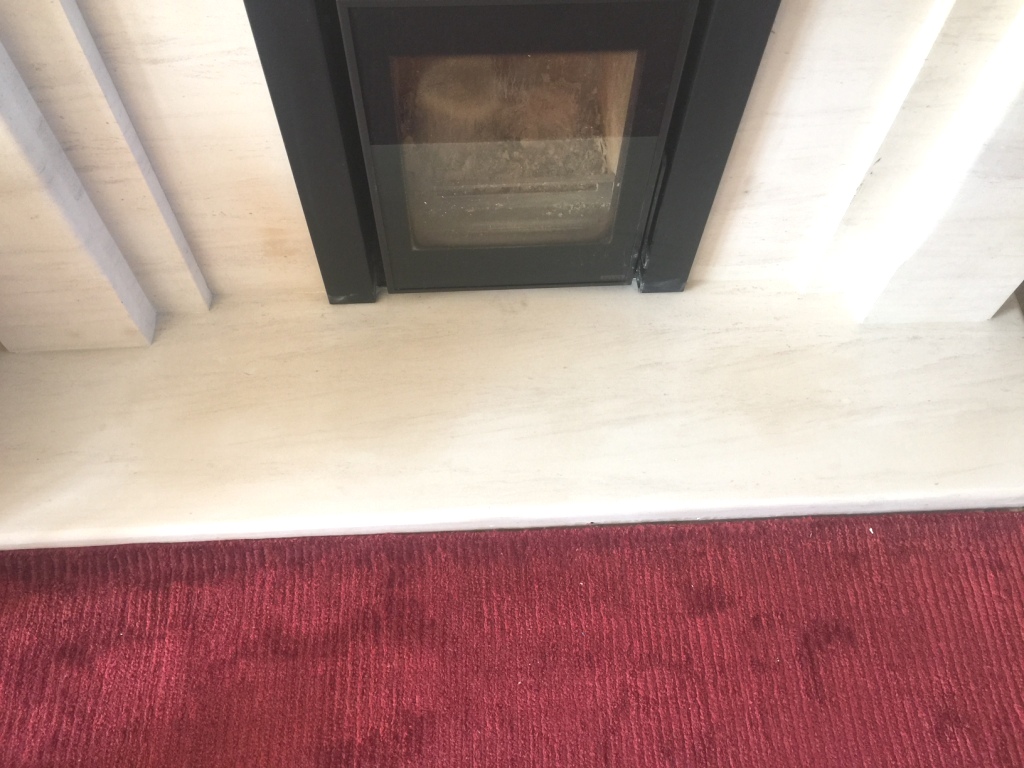 The appearances of both Travertine tiled kitchen floor and the natural stone fireplace have benefitted greatly from deep cleaning, high quality polishing, and a fresh seal. Much to the delight of my customer, they will prove much easier to keep clean I'm the future.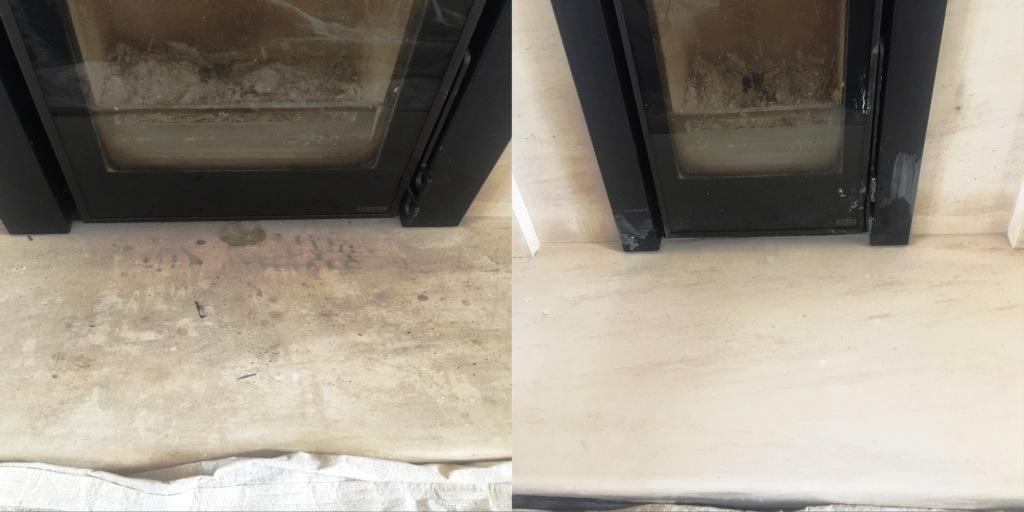 Source:
Stone and Tiled Fireplace Cleaning Service in Surrey